Our Services
Orchard offers a seamless way to buy and sell your next home.
Why use Move First?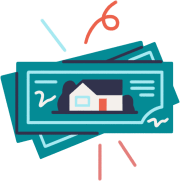 Win the home you love
Make a competitive offer on your next home, even before listing your current one.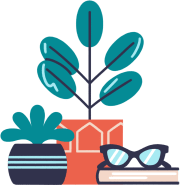 Skip the showings
Move into your new home when you're ready. While you settle in, Orchard will list and manage your current home until it sells.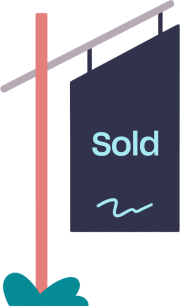 Sell for top dollar
Work with Orchard to set a list price that maximizes buyer interest. We can even make value-boosting repairs at no upfront cost.
Start with a free valuation
How Move First works
Step 1
Unlock your equity
Orchard Mortgage approves you for an interest-free loan you can use to make a down payment on your new home without having to sell first. We call this your equity advance.
Step 2
Make a non-contingent offer
Orchard guarantees your home sale, turning you into a non-contingent buyer. Once you find the right home, submit a stronger, more competitive offer that sellers prefer.
Step 3
Move once
While you settle into your new home, Orchard will professionally photograph and prep your home to list. We can also complete repairs with our Concierge service at no upfront cost.
Step 4
Skip the showings and the stress
Orchard markets your home at a list price you set and manages all your home's showings. Once your home sells, receive your proceeds and pay Orchard back the equity advance at closing.
Move First fee:
Typically 6% of your home sale
With Move First, you get so much more than a traditional agent, all at a similar brokerage fee.
Our track record
80%
The majority of our listings sell in less than 30 days.
We've helped 5,000+ buyers and sellers with their real estate journey
$2B+
Feel confident knowing we've sold over two billion dollars worth of homes across the nation
Sounds too good to be true?
Hear from homeowners who've sold their home with Orchard.
"Orchard exceeded my expectations in every way. This was as painless a process as it could have been and I could not be happier with the outcome. Everything was just EASY."
-Brooke H.
Atlanta, GA
Bought and Sold with Orchard · November 2022
"If I had selected 1 million other realtors, I would not have had the great experience that I had. My agent was responsive, friendly, and acted as a true partner to handle our needs. Every member of the team, from the renovation of the property, to the listing, to the closing, all were responsive and put customers first. It just doesn't make sense not to use Orchard."
-Adam C.
Austin, TX
Bought and Sold with Orchard · August 2022
"After trying to buy a home while being contingent for a long period of time, I tried Orchard. Within two weeks, I was in my new home!"
-Sabrina S.
Denver, CO
Bought and Sold with Orchard · May 2022
Frequently Asked Questions
Start by filling out our online

form

with your home's details to get your initial home value estimate. From there, we'll be in touch to set up a free consultation with a Home Advisor to finalize your valuation and answer any questions about working with Orchard.
Who should use this service?

Orchard is a great fit for anyone looking to buy before they sell their current home. Our service is especially helpful if:

You want to move as soon as you find your new home without waiting for your old home to sell
You want to avoid the inconvenient aspects of a home sale — including double moves, repairs and showings until you have moved out of your current house
You have missed out on homes because you had to make a contingent offer
You have a long wishlist for your new home and are worried about finding something quickly after your old house sells
You are dreading the idea of making repairs and managing showings while still living in your current home
What is Orchard's equity advance?

With Orchard's equity advance, you'll receive an interest-free loan you can use to put a down payment on a home you want, pay closing costs on your new home, and cover your monthly mortgage payments on your old home for up to 120 days while it's listed on the market.
Can I work with Orchard if I want to build a new home?

Yes! We can work with you to make a competitive offer whether you want to purchase a new construction home or a resale home. With Move First, you can stay in the comfort of your current home for up to twelve months while your new home is being built. No double moves, no rentals, and no need to sell first in order to finance the purchase of your new home.

We've partnered with dozens of home builders across the country and can help you find one that works for your needs or work with a home builder of your choice.
Am I eligible for Move First?

Our Move First program is designed for homeowners looking to sell their current home and buy a new home in one of our markets. To be eligible for Move First, the home you're selling must be a single-family home built between 1920 - 2020 that is not currently listed on the market. Orchard's valuation of the home must also fall within the following ranges:

Atlanta, GA: $200,000 - $1,000,000
Austin, TX: $200,000 - $1,500,000
Dallas-Fort Worth, TX: $200,000 - $1,000,000
Denver, CO: $200,000 - $1,500,000
Houston, TX: $200,000 - $1,000,000
San Antonio, TX: $200,000 - $1,000,000

If your home is a condominium valued by Orchard between $200,000 and $750,000 that is not currently listed on the market, it is also eligible for the Move First program.

Orchard Home Advisors can help you look for any home within the Atlanta, Austin, Dallas-Fort Worth, Denver, Houston, or San Antonio areas, including new construction.
We hear this all the time! While we believe there is no "catch" we want to be transparent about the service. We charge a similar 6% brokerage fee as a traditional agent, but provide far more value. This fee is split between your Orchard agent and the agent for the buyer of your new home.

Similar to any traditional home sale, the seller is responsible for title and HOA transfer fees as part of closing costs. This varies by market and will be confirmed by your Orchard agent at your consultation.